I have noticed this since day one, and it has always bothered me. Why the hell does the 360 have sub-Sonic Adventure 1/N64 era mip mapping issues? What the hell is up with that?
Let's examine this screenshot of Call of Duty 2:
You will clearly notice that in the distance--not very far distance the textures are so damn distorted that they look almost nonexistant.
Now look at even Oblivion: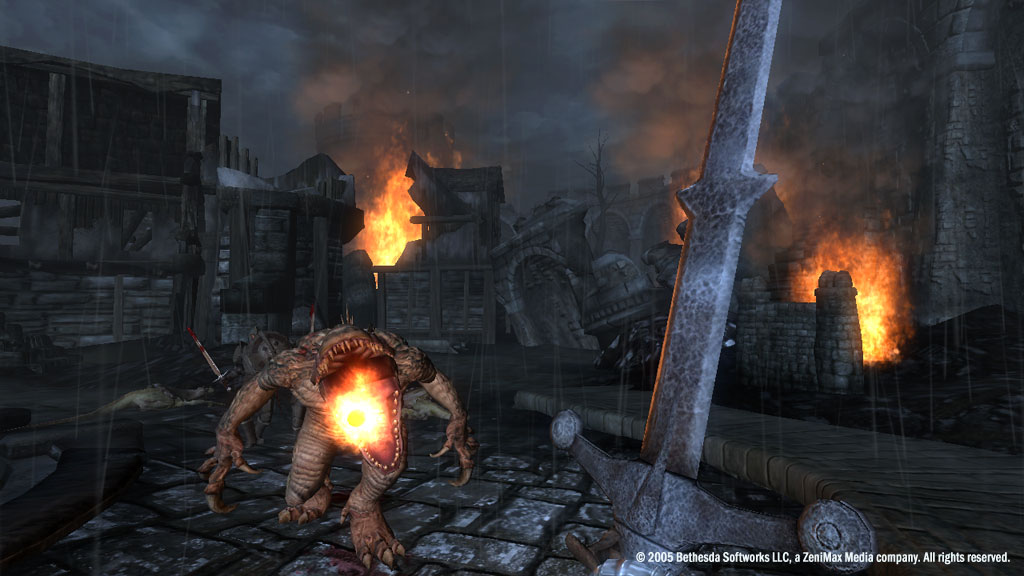 I'm scared--oh wait, wtf is wrong with the ground?
What the hell? My friend's 4 year old PC has better looking textures than that.
CoD2 ESPECIALLY is annoying as hell. If I'm in a hallway or something, I can literally see a line dividing what looks like an area without texturing from the texture on the walls and floor that moves as I move.
What happened to anisotropic filtering? I would have expected more than Hyrule Field coming from the Xbox 360. I don't think these mip mapping issues are completely the developer's fault either, as multiple games are showing this.
These screenshots really don't show what I'm talking about. You have to see it and the lines that textures appear behind. It kinda makes me look back and think that Sonic Adventure 1 had great mip mapping.
Has anybody else noticed this? Anybody have an explanation? Comments?
Maybe it's a PC port type deal? Oblivion and Call of Duty 2 both originated on the PC and those are the only 360 games that I have really had the opportunity to play in-depth.