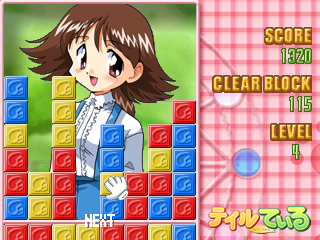 Tail-Tale is a puzzle-game made by umi2kick, rerofumi and pyonkey-matsuo.
It plays similar to Tetris Attack.
To hold a block, press A.
While holding a block, you can move it.
When you're happy, release it.
Align 4 or more blocks of the same color to clear them !
You can burn the cdi image with ImgBurn and the cdi plugin.
Burn at 10x (or 12x if you can)
Download link :
https://gameblabla.olympe.in/files/tail ... eamcast.7z
I would like to thank Indiket and zouzz for their testing and bug report.