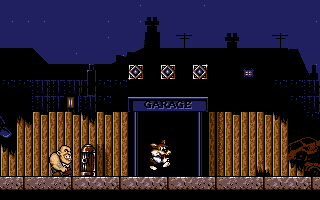 Here's OpenTitus for Sega Dreamcast.
Opentitus requires the 'Titus the fox' data files in order to play.
You must put the following files in dc/titus (or in dc/moktar if you have moktar) :
Spoiler!
You need Bootdreams as well in order to pack everything up :
simply point it to the dc directory.
You can download opentitus down below. (the binaries are in opentitus-dreamcast.zip)
I'm providing the source code as well.
PS: One thing: To complete the first level, you need to kill the last guy with the wood thingy.
To hold it, crouch and press B. Press B again to throw it.