I'm working on porting an x86 PC emu I wrote for Win32/Linux/OSX to the Dreamcast. I've got basics working like video output and controller input, but I've never programmed for the DC before. I'm fumbling my way through with the poor KOS documentation, and lots of trial and error. If anybody is interested in working on a project like this, it could really benefit from some veteran DC coder skills. I think it would be awesome to have a good PC emu for the DC. I tried DOSBOXDC, but it doesn't work very well and it seems to be very unfinished. An on-screen virtual keyboard would be nice (with the ability to custom map PC keys to the DC controller), among other things.
Here is video of what I've got ported so far playing Prince of Persia, just to show how far along it is.
https://www.youtube.com/watch?v=rUvbQKnvpxw
Plus a screenshot of using it to play Ultima 6: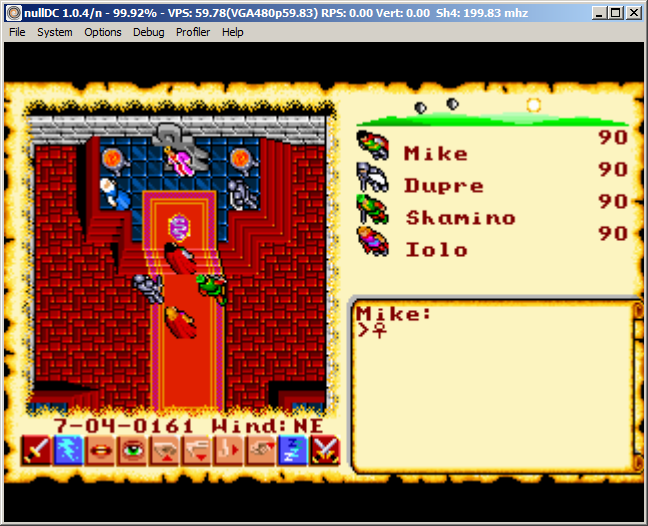 I'm trying to port my old sound code from SDL to KOS right now. The emu can emulate the Adlib, Sound Blaster, PC speaker, and Disney Sound Source. The normal PC version has good compatibility, and runs most real mode DOS games, and even runs Windows 3.0. If anybody with a lot of DC programming experience is interested in joining, let me know. I think this could end up being a good choice for PC stuff on the DC, but the DC processor is so slow it will need to be as optimized as possible. The main area I think I could use help with is the PowerVR video hardware, and using it to handle as much of the rendering/stretching load as possible to free up the SH4 for the x86 emu code. That is the biggest speed killer right now.