They say when you're chasing something so much, and not finding a solution, when you distract yourself with other stuff your brain continues the work in a "lower priority process running in background".
Well yesterday that process just returned with a result, and finally I was able to make PSO run full screen, without changing the monitor resolution and adding borders when the screen is not 4:3.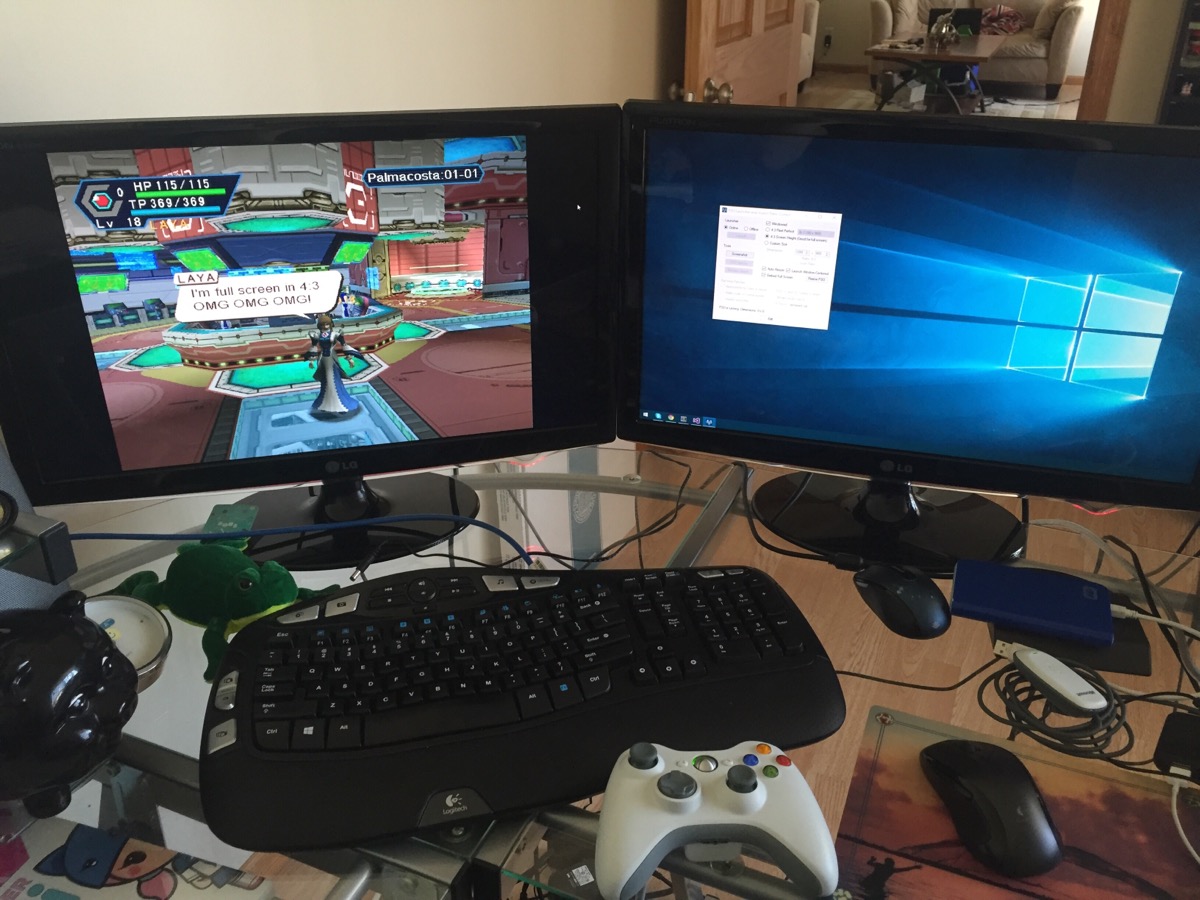 Additionally now when the game is being launched, the launcher will also check if a controller is connected and let you know if it isn't, effectively giving you a chance to plug it in before the game launches.
Download the new launcher at the
usual location
.
Usage and descriptions of the new features are in the readme.txt file.
I didn't test it much though, so if some bug occurs, be sure to let me know.
Enjoy!