Welcome to DCEmulation!
From DCEmulation
The site is currently under renovation. We have moved to a private-wiki-based system and we all are working hard to present you a renovated DCEmulation. While we still have various tutorials, technical articles, and more that need to be transferred to the wiki, please bear with us as our contributors make the time.
There are currently 338 entries in our wiki--with more on the way.
In the mean time, you may go to the DCEmulation forums for any other information. Our site has been based on the forums for years, so enjoy your stay.
REDUX delayed by a few days
Posted by Christuserloeser on Dec 02, 2013 at 1:34pm
-
2 Comments
According to Rene Hellwig, author of REDUX, the game initially scheduled for December 3rd will be delayed by a couple of days. It was sent out to the CD pressing factory today.
You can pre-order the game at
http://hucast.com/
Dreamcast turns 15 in Japan
Posted by cube_b3 on Nov 28, 2013 at 5:23pm
-
3 Comments
Most of the world today is celebrating thanks giving, however Sega fans should associate this day with Dreamcast as it was launched today in Japan. The Japanese launch of the Dreamcast is indeed a historic date, unfortunately the day had more then a few hiccups most notably NEC was unable to produce enough PowerVR chips and Sega was unable to meet all pre-orders hence when looking back most of us seem to only associate with 9/9/99. That said, we have quite a few exciting things going on for the Japanese 15th Anniversary.

Gagaman over at Dreamcast Junkyard has compiled a list of Top 200 Dreamcast games based on a community poll. I just went through the list and I was happy to see most of the Indie games made it in to the list starting with Feet of Fury at 194 (injustice!) peaking to 36 with Sturmwind. With the exception of Cool Herders, Inhabitants and Maquipai, all other indie games made into the list.

Additionally to celebrate the 15th anniversary we reached out to the highest ranking indie developer on the list, Duranik for an interview. Unfortunately just like Sega encountered some delays with NEC, I've had some problems with time management and will not be able to share the interview with you today but it should be up soon.

Lastly, Hucast's remake of Dux, titled Redux: Dark Matters is scheduled for a release on Tuesday 3rd December 2013. So in addition to Sturmwind we have 2 new games to play this year.
Yu Suzuki on the Development of Shenmue @GDC 2014
Posted by Christuserloeser on Nov 27, 2013 at 4:35am
-
7 Comments
For the Game Developers Conference in 2014, Yu Suzuki will be giving a Postmortem presentation on the development of Shenmue. This hour long presentation will cover the game's early start as a Virtua Figther RPG up to it's 1999 release on the Dreamcast.

http://www.gdconf.com/news/yu_suzuki_re ... e_in_.html

thanks to TrekkiesUnite118 at Sega-16.com for the news!
Former SEGA VP has Passed Away
Posted by cube_b3 on Nov 21, 2013 at 9:47pm
-
4 Comments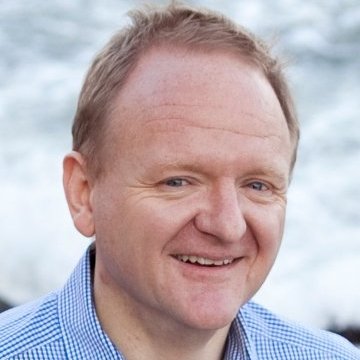 Originally posted at DCS

Former Vice President of Strategic Planning and Corporate Affairs for Sega of America Charles Bellfield has passed away on Friday, November 15th 2013. VentureBeat reports that his brother Edward Bellfield shared the news on Facebook. Since then several other video game websites have shared the news – most comprehensively by Gamasutra. Although the cause of death has not been shared with the press.

Former Sega President Peter Moore described Bellfield as "the quintessential Englishman Abroad" as well as "a great friend, a wonderful personality."

"Together we would take on Sony, joust with EA, and even battle with our own parent company back in Tokyo," Moore said. "All with a sense of irreverence and good natured competitive spirit that Charlie and I believed embodied what Sega needed to be about. He was smart and mischievous, with a dry humor and a classic sense of right and wrong. Long after we parted ways at Sega, we were (and are) friends to the end. He was a friend and mentor to my children.

Bellfield and Moore were notably responsible for working on a manifesto in September 2000 that suggested the company would have a more prosperous future as a software developer instead of a hardware manufacturer.

At the time Bellfield was also the most public face of Sega and I remember reading numerous interviews that he gave to the press. The most memorably one was the one he did with Anthony Chau of IGNDC. After Moore cancelled Shenmue 2 for Dreamcast. It was up to Charles Bellfield to justify that decision to the press. In the same interview he spoke of the last batch of Dreamcast and specifically the last Dreamcast which was supposed to be more valuable than gold. I remember this interview because it was later revealed to have been signed by everyone involved with Dreamcast at Sega of America.

Unfortunately it never made it to retailers or maybe it was just a marketing stunt. I would like to think that some passionate Sega employee still has it and maybe one day we will get to see a photo of it.

Officially Bellfield was with Sega from 1998 to 2003, however he stated in the aforementioned IGN interview that he has been involved with Dreamcast since August 1995. According to his LinkedIn profile he was employed by NEC prior to working at Sega. NEC did manufacture the PowerVR chips for Dreamcast and Naomi so perhaps this is how his involvement with Dreamcast precedes his employment at Sega. Post Sega he worked as VP of Marketing at Capcom and CodeMaster. In 2008, he left the video game industry and worked with various companies, at the time of his death he was employed by internet radio company PURE North America where he was working since November 2009.
Redux: Dark Matters to be released on December 3rd 2013 !
Posted by Christuserloeser on Nov 16, 2013 at 12:29pm
-
0 Comments
via
hucastgames.wordpress.com
Yes, it seems like we will get to play
two

new Dreamcast games
this Christmas!
Neo XYX by ngdevteam
and Redux: Dark Matters by hucast/ktx
Redux: Dark Matters is the up and coming space shooting game for Sega Dreamcast™ with fresh scoring elements and an incredible soundtrack composed by Andre Neuman featuring legendary video game composer Chris Huelsbeck (Turrican, R-Type).

Featuring High Res visuals with in-space, robot blasting, shooting game action. Developed by René Hellwig from NGDEVTEAM (GunLord, Fast Striker, Last Hope and DUX) and programmed by KTX Software Development.

Game Features:

Superb Arcade Style Game Graphics
7 Stages with Huge Boss Enemies
Tons of Weapons
Two player ships to choose from with different Weapons
Normal and Veteran Difficulty
Instant Respawn
Arcade Gameplay and Addictive Scoring System
Awesome Soundtrack Composed by Andre Neumann

Now ready to pre-order at
http://www.hucast.com
New DUX 1.5 Jewel Case Cover features Artwork by Senile Team
Posted by Christuserloeser on Nov 16, 2013 at 12:29pm
-
0 Comments
via
hucastgames.wordpress.com
Besides the fact that Redux is going to be finished very soon we have some other cool news for you: DUX Version 1.5 will be the first Hucast game release that comes in an awesome Jewel Case! How nice is that?

And here wo go!
The cover artwork was created by no other as Senile Team's Roel Van Mastbergen
official trailer for Dux 1.5:
Links:
http://www.hucast.com
http://www.senileteam.com
SCUMM VM: The Movie
Posted by Christuserloeser on Nov 16, 2013 at 10:56am
-
0 Comments
via
http://www.scummvm.org/news/20131011/
On the 9th of October 2001, the very first commit was made to a CVS repository and thus the ScummVM project was born...
As I write this post, it is now the 11th of October 2013 and we have over 58000 commits in the ScummVM Git repository... but still based on that initial commit over a decade ago!

Thus on the project's 12th anniversary, I believed ScummVM deserved a present... Thus myself, James Wood$#@! and the ScummVM PR Team present "ScummVM: THE MOVIE"!





This visualization is powered by Gource.If you want to play with this yourself or render a full length HD version, then you can find the scripts to do this here.

So get the popcorn and enjoy!
Neo XYX/Zaikusu YT review & basic Dreamcast port completed!
Posted by Christuserloeser on Nov 16, 2013 at 10:30am
-
4 Comments
via
http://www.facebook.com/ngdevteam
In other news:
Development of the basic NEO XYX port to Dreamcast is completed. We now work on the extra screen mode. Goal is to release NEO XYX DC before the winter holidays.
You can pre-order the game and reprints of ngdevteam's previous games GunLord and Pink Bullets at
http://ngdevdirect.com
Dynamite Dreams Presentation @ European Indie Game Days 2013
Posted by Christuserloeser on Nov 16, 2013 at 9:36am
-
0 Comments
via
http://www.facebook.com/dddreamcast
Shenmue HD coming to PlayStation 4?
Posted by Christuserloeser on Nov 16, 2013 at 8:14am
-
0 Comments
via http://www.nowgamer.com/news/2157082/so ... ation.html

Sony's Adam Boyes explained that the company is working on trying to get games that have been requested by fans on to Sony platforms.

"We get a ton of requests for Yakuza, a ton of requests for Shenmue." Boyes said. "We have a person that compiles those lists and prioritizes based on how many requests we've gotten. And I think to date there's well over 10,000 mentions across like forum threads and stuff like that. So those are the ones we're focused on."

Boyes also commented on when fans should expect to start to see the result of Sony's work getting ports onto PlayStation platforms: "I would say within the next six months we'll have at least one if not a few announcements to make on that front."